BestNameBadges.com
The 10 Commandments of Conference Badges
Conference badges are a critical part of any conference and often the most overlooked. It's easy to focus all of your efforts on trying to book that A-list speaker or reaching your revenue goals.
You have to remember that it's the attendees who make or break your event. They're usually at a conference to network and make connections.
That's why conference name badges are so important. They can serve as ice-breakers to help facilitate those connections.
Do you want to make sure that your conference is a success and attracts attendees for years to come? Keep reading to discover the top name badge design tips.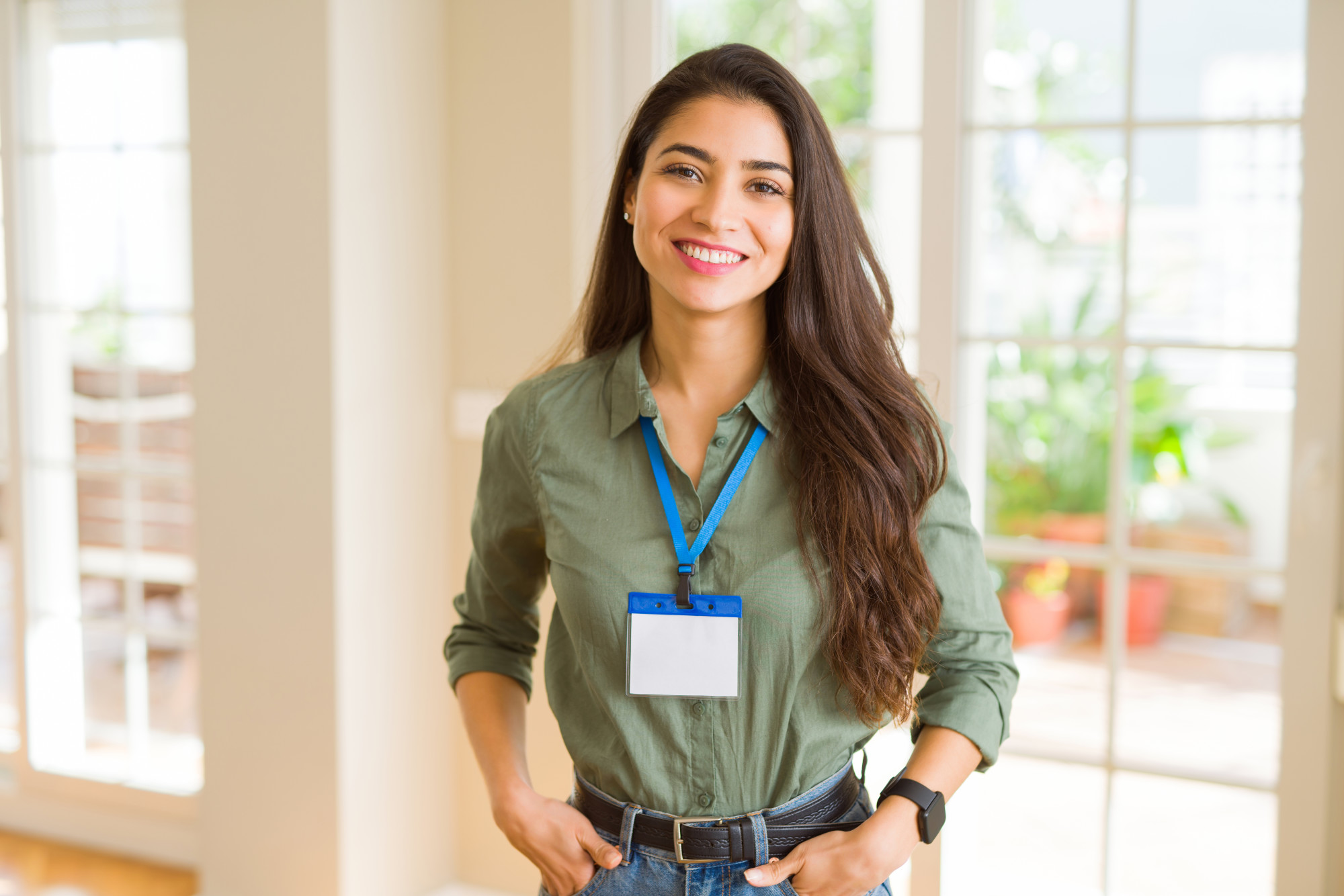 1. Goals of the Conference
What are the goals of your conference? That's the first question that you need to answer in the planning process.
Your name badges should align with the goals of the conference. For instance, you may use the conference as a way to position your own company as an industry leader. In that case, it's important for your brand to stand out.
2. Quality Matters
You can take a printer and print off name badges yourself. Before you run over to your ink-jet printer, you have to ask yourself if that's the look that you want to portray.
People know when you're trying to cut costs. This potential cost savings can cost you in quality and in reputation.
3. Select the Right Size
For conference attendees, bigger name tags are better. Yet, you don't want the badges to be so big that it's like wearing a giant sign around their neck.
You want something that's manageable, yet easy to read.
4. Colors Match Branding
Your conference badges should be a part of your marketing collateral. You want to make sure that your brand colors stand out.
You can add your logo to the badge, but you want to make sure that the final design isn't too cluttered.
5. Select Readable Fonts
The conference badges are about the attendees. You want to make sure that the names of the attendees are big and readable.
Be sure to avoid script fonts, which are very hard to read. Use a serif or sans-serif font to ensure the badges are easy to spot from a distance.
6. Don't Use a Long Lanyard
When you're putting the entire design of the name badge together, you don't want to forget about the lanyard.
That's really an essential part of the design and attendee experience. You want to make sure that the lanyard is a standard size. You don't want it to be small to the point where it's a tight fit.
You also don't want it so long that the name badge is obscured because it's so low. Ideally, the name badge should be right around chest level.
7. Personalization is Key
Your conference attendees don't want to feel like just another number at your conference. You can make them feel special by personalizing your conference badges.
Using photo badges or adding a line of personal information, like a little known fact, can do just that. It can also be just the thing attendees need to start a conversation.
8. Create Additional Revenue Opportunities
Your conference badges offer a lot of opportunities to generate additional revenue. Attendees often keep conference badges and hang them somewhere special after the event.
They're also widely seen during the event. That can be great for brands who want to sponsor the event. You can sell sponsorships to have a brand appear on the lanyard and on the badge itself.
9. Keep it Simple
You may have heard that your conference badge needs to add crazy technology like QR codes and such. That just takes up valuable real estate on the name badges. It's also debatable if people still use QR codes.
Your job is to keep the conference badges simple. Stick to the basics in your design, and do them well.
10. Make Conference Badges Social
Conferences are meant to be social events. The more attendees can mix and mingle, the more likely they are to enjoy themselves and return next year.
You can bring the social part of the conference online as well. All you have to do is add social handles to the conference badges.
This can keep the conversation online during the event, foster connections, and ensure that those connections continue well after the conference.
It's also a way for you to market the conference, especially when you encourage attendees to use a specific hashtag.
Don't Forget About Organizing and Distributing Name Badges
Attendees walk into a conference and register or check-in. This is often the first impression they get of a conference. It can often dictate the tone for the rest of the event, and you often have just a few seconds to get it right.
A check-in process that's slow or unorganized creates a bad impression. You want the first impression to be exceptional.
The check-in process has to be well-organized, and that includes the organization of name badges. Will you have them on a separate table in alphabetical order? That makes it easy for attendees to find themselves and get the badge.
Another option is to have them behind the check-in table. Once they check-in, they can get their name badge.
Your job is to ensure that the entire process is fast and painless. That will set the tone for an outstanding conference.
Conference Badges for a Successful Event
There's a lot to keep track of when you're planning a conference. You may be so focused on marketing the event and booking keynote speakers, you forget about conference badges.
Conference badges are an important part of the attendee experience. It's how people meet and connect, which is why they go to conferences to begin with.
When you design your name badges, make sure that they are easy to see and read. You also want to make sure that your branding stands out. Personalizing the badges adds that extra touch to create a great experience for attendees.
Are you ready to start designing name badges for your next conference? Contact us today to get started.