BestNameBadges.com
How to Create Your Onsite Event Strategy
Creating an onsite event is a great opportunity to make an outstanding first impression. It's the chance for new businesses to boost their brand awareness. Others can share their products and services with their industry and target audience.
A successful conference or event requires careful conference planning. You'll need to find the right team of effective communicators. Like with other forms of marketing, you need to set goals and plan if you want to connect with the right audience.
But that's only the tip of the iceberg.
You and your team need to plan how people will sign up and check into the event. This involves using the right available technology and tools. Doing so will ensure your event leaves a positive long-lasting impression on your audience.
Here's what you need to know about conference planning to create an effective onsite event strategy.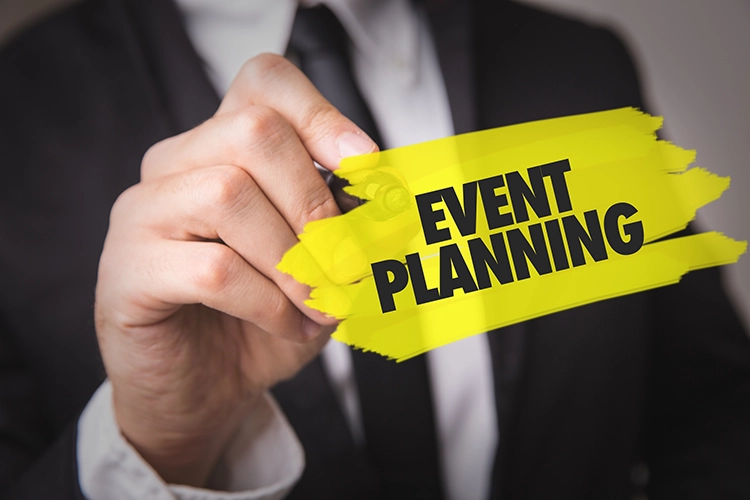 Conference Planning Goals
Before you start conference planning, you need to identify your business and brand goals along with the purpose of the conference.
A conference is an opportunity for a new business to get their brand out there. Businesses featuring a new product, service, or other aspects of their brand can promote it during the conference.
From there you can identify your target audience. The larger your event, the more diverse your audience will be. Research your audience and create meaningful content that resonates with them.
Knowing who you're targeting for your conference will make your marketing and designing efforts worthwhile.
With the purpose of your conference in mind and your target audience identified, it's time to consider what technology you want at your event. The right technology should make your conference as seamless as possible for attendees.
Conferences and events can get expensive. To offset costs, find partners and sponsors who are willing to invest in your event. In return, you can advertise and promote your sponsors through technology.
Collect and share attendee information with your sponsors and exhibitors. This will pinpoint who your audience is and the strengths of your event.
Conference Planning with the Right Technology
Today's technology makes the conference experience seamless and stress-free. It should be accessible for everyone in multiple places both on-site and off.
Using the right technology will let you gather attendee data. This data gives you insights into the event from registration to sales. You can improve customer engagement and drive sales to improve your return on investment (ROI).
The Benefits of Onsite Technology
Technology offers personalization and convenience. When conference planning, you and your team will want to include the latest event technology. It will improve the event experience for both staff and attendees.
Event technology improves efficiency and sustainability. Remote kiosks allow attendees to check-in, view their agendas, and print badges in one place in only a few seconds. This technology reduces paper waste as it stores all information online.
Does the cost of event technology worry you? Fortunately, you can use push notifications, digital ads, and lead retrieval to offset the costs of the technology. These also boost your exhibitors' and sponsors' brand awareness.
Data collection is valuable to grow businesses. Onsite event technology allows you to find what areas of your event are the most engaging, what attendees like, and what people didn't like. You can share this information with your partners and event sponsors.
Check-In Kiosks
Check-ins don't always have to happen at the event venue. Placing self-serve kiosks at hotel partners and major travel hubs improve attendee check-ins. Use kiosks with badge printing so your early-bird attendees are ready before the day of the event.
Event check-in kiosks allow attendees to view the events happening and create an agenda for the day.
Onsite check-in kiosks can make the check-in process faster and more engaging. Of course, it's helpful to have a staff member nearby, usually one per 3-4 self-service kiosks. But don't forget to include in-person help and check-ins for those who need additional help or prefer working with another human.
Efficient Badging
Live badge printing at an event makes the registration and check-in process smoother and faster. Event staff won't have to worry about printing, transporting, and distributing hundreds of badges.
Attendees have more flexibility with registering and checking in. They'll spend less time waiting in line and more time enjoying the conference. This can boost attendance as last-minute attendees can still join the event—depending on the event.
Misspelled names or information is easy and quick to fix with live badge printing. You can also collect and track visitor data in real-time as they check-in to the event.
Improve event security by adding photos on badges. Improve data collecting and engagement with NFC (near-field communication) badges.
Go Mobile with an App
Get even more personalized and efficient with a mobile event app. Attendees can access event information, check-in, and plan their day all on their mobile devices. Here's what you can include:
Information about your event-programs, speakers, floor plan, directory, and engagement
Build and share your event agenda with real-time notifications of any changes
Allow attendees to build their own agenda
Networking and matchmaking
Live polling and Q&As
Generate revenue with sponsored push notifications, ads, and listings
Lead Retrieval
Don't forget about your sponsors and event exhibitors when conference planning. They're the ones investing both money and time into your event. You, your exhibitors, and your sponsors can boost ROI of the event with lead retrieval.
The main reason for an event or conference is to find new customers and improve sales. Improve the lead generation-side of the event by sharing a lead retrieval option to your exhibitors and sponsors. Your exhibitors and sponsors will be more likely to return to your conference or event if it helps them make sales and find new customers.
Collect data with NFC badges, QR codes, event apps, and surveys.
Plan an Outstanding Event
Conference planning doesn't have to be an overwhelming process. Finding the right team and using the right technology will give you and your attendees a great event experience. With these tips, you're sure to plan a successful event.
Are you ready to plan your next big event? Let's get in touch. We have a huge selection of badges and promotional products to make your event unforgettable.