BestNameBadges.com
Say Hello to These 8 Unique Name Tag Styles and Find the Right Type For You
Do you have difficulties remembering other peoples' names at work? Do you find it tedious to spell your name out every time someone asks you to?
Having a name tag is the next best thing to have.
Name tags are important in meetings or events and for many retail businesses. By issuing name badges to people, you allow them an identity and approachability. You can also take a stand on LGBTQ rights like Salesforce did with alternative gender ID tags.
Whatever the business, name tags on employees allow customers to approach them. No matter how big or niche your event is, attendees will appreciate them.
Below, we've got a list of 8 unique name tag styles that you can use for any event or place of business.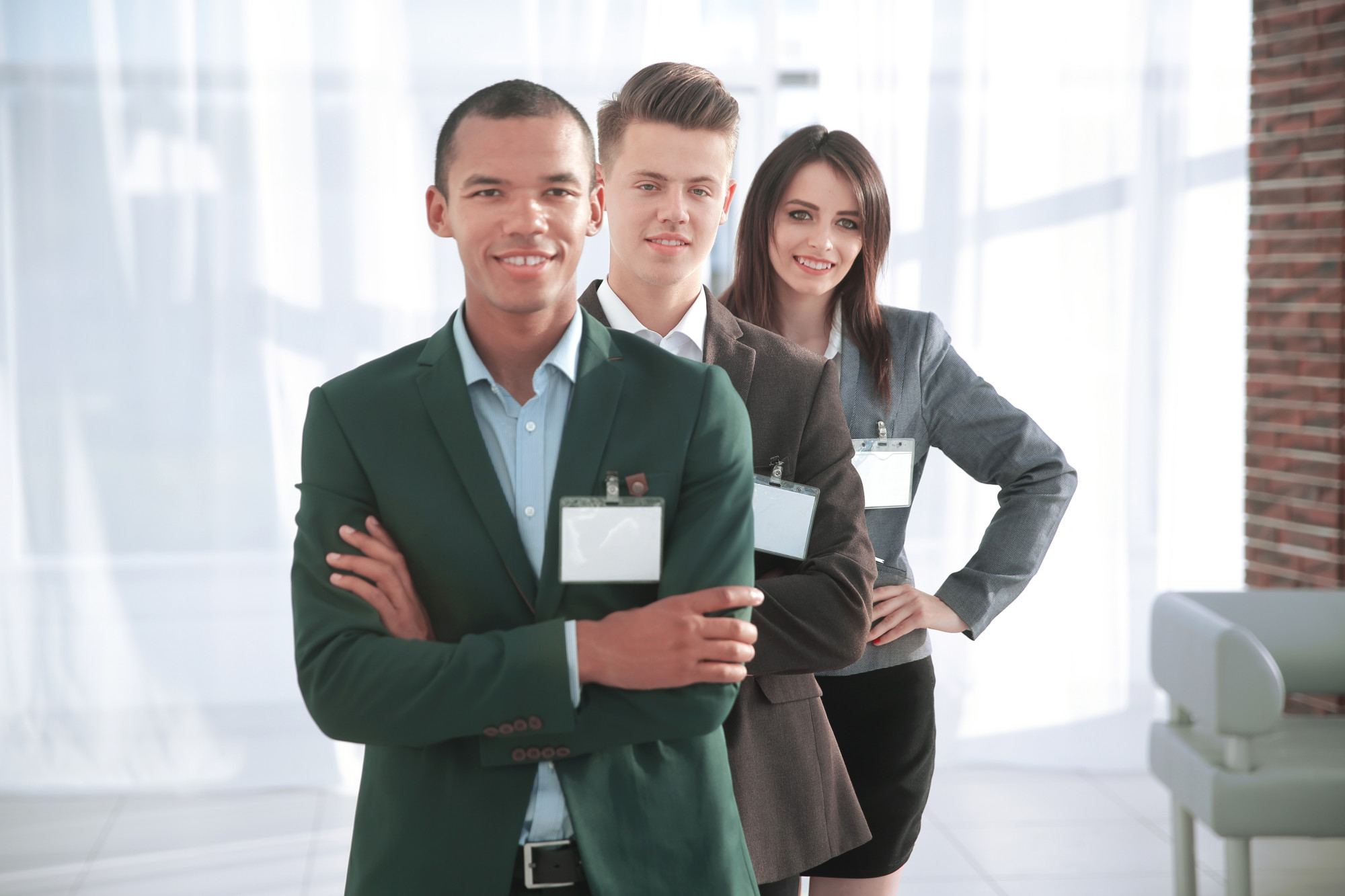 1. Reusable Name Tag
Do you have a high staff turnover in your company? If you want a style that lets you replace inserts with different names and titles, the reusable name tag is your best choice.
It's efficient and it lets you save money on getting name tags. Instead of getting new name tags for every new person, you can instead replace the inserts. These kinds of name tags are sturdy and created to last as well.
2. Engraved Plastic and Plastic Name Tags
Plastic name badges are some of the most common ones you'd see out there. They are easy to make and are low-cost. You can get names or logos in full color or in a single color.
Plastic is available in many styles, shapes, and sizes too. To add a unique flair to plastic name tags, try engraved plastic name tags. Engraved plastic tags look a little more elaborate than simple plastic name tags.
Engraved plastic badges will limit the available colors on the name tags. Thus, they're perfect for companies with a simple, single-color logo. Text gets engraved on the plastic to reveal the second color underneath the top layer.
3. Leatherette
Here's a unique name tag style that will look great on your employees. Leatherette name badges are great for companies that want a natural or rustic appeal. For example, you have a country-style restaurant or an establishment that retails natural products.
Note that this one is a little tricky to match with uniforms. The employee uniforms need to have a palette that compliments the leatherette tag. Depending on where you get your leatherette name badges done, there may be more tag color choices to choose from.
Also, note that leatherette name tags will often show your text and logo in a single color. Prints or color won't show as well on the texture of leatherette as it would on metal or paper.
4. Vinyl Holder Name Tags
Made to be durable and adaptable, vinyl holders are perfect for multi-day meetings. They're perfect for one-day events, hours-long meetings, and more. This type of name tags is a tried-and-tested variety that is ideal for all businesses and events.
You can get different thicknesses on the vinyl material for more durability. They also come in vertical shapes. You also have the choice to get lanyards, magnetic fasteners, or clips for them.
5. Magnetic Name Tag
If you want tags that won't leave tiny holes or sticky surfaces, choose name tags with magnetic fasteners. They work well enough on thick clothing and are secure. You can even fasten them on thicker areas of clothing like suit lapels and outerwear.
Often, the nameplates themselves have materials made of metal. If you want plastic name tags, it's also possible to get those but with magnetic fasteners. High-quality name tags will prevent slippage and have two secured, strong magnetic fasteners.
6. Metal Name Tags
Want something that looks a little more elegant on your employees? Have your company logo and employee names printed on metal name tags. Be it in full color or a singular color, that's not a problem.
Although gold is a traditional and elegant choice, name tags in gold are not recommended. Name tags in gold are hard to read and are too valuable. You can always choose lightweight aluminum in gold or silver color if you like the idea of golden name tags.
They function not only in retail stores but name tags work well in events too. They're some of the essential little details that influence engagement among guests. Name tags are great conversation starters for attendees at an event as well.
7. Name Tag Pouches
Do you want something that you can use as more than a name tag? With a name tag pouch, you can place your money, mobile phone, and/or cash in them. Add in other small things like raffle tickets, memo paper, a pen, and more.
For a more secure name tag pouch, you could get one with a zipper. This way, event attendees enjoy the activities while having their hands free. You can even get one large enough to read from a good distance away.
They are great for you and sponsors too because there is so much space. Custom name tag makers could print your logo on the pouch or your company name on the lace. With the pouch imprinted on, you are sure that your brand stays on for a long while.
8. Chalkboard Name Tags
Are you often hosting events for children or younger audiences? They might enjoy name tags created with chalkboard material. Older audiences might also feel a sense of nostalgia when they write their names on their own tags.
This is a type of reusable nametag in a kid-friendly style. You can get them blank or with your business logo printed on. If you're worried about allergies, an alternative style name tags in dry-erase material.
Ease Approachability
That's our list of 8 unique types of name tags. Depending on the information you want to put on your name tags, your preferred style differs. The best kind is one you, your employees, or your guests are most comfortable using.
Looking for a name tag manufacturer that creates quality name badges? Best Name Badges offers free design proof, free shipping, and wholesale pricing. Feel free to contact us and let us know what kind of name badge you want.