BestNameBadges.com
How to Make Name Tags for Your School Staff to Increase Professionalism and Security
Why is it vital for you to know how to make name tags for your school's staff?
Your school's staff should have name tags to help increase both professionalism and security. When parents and any other visitors come into the school, they'll need to know who's staff and who isn't. This helps them build familiarity with the staff and know who to go to with questions or guidance when visiting the campus.
For security purposes, name tags are a great way to ensure that everyone on campus is authorized to be on campus. If someone is walking around the school's campus without proper identification, such as a professional name tag, then other staff and school security can quickly address the situation. This is an important issue to consider as important as it is to have safety measures in place on school campuses.
If you're wondering how to make these name tags, continue reading below.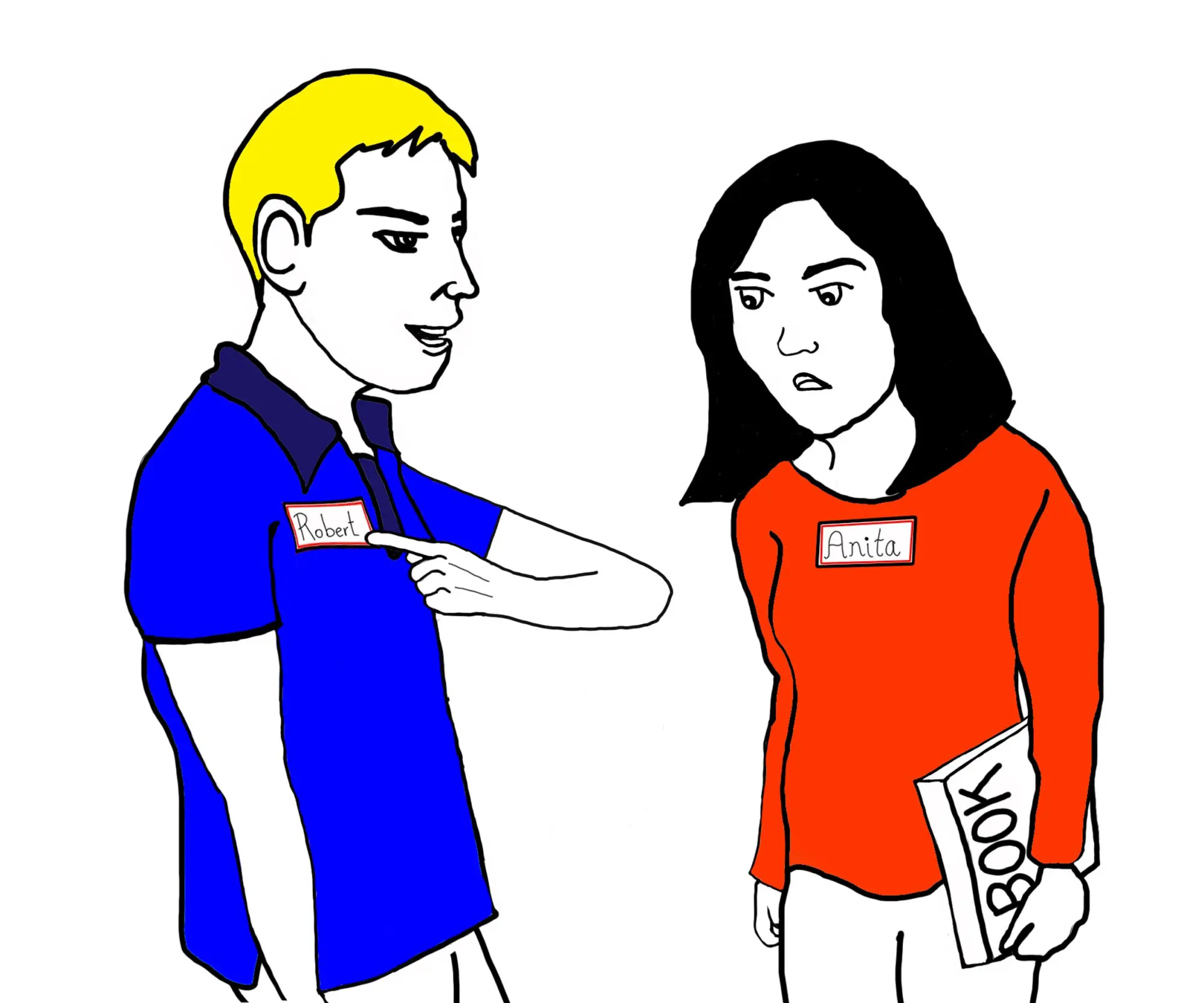 Digitally Printed Name Tags
Digitally printed name tags can be created on either plastic or metal tags. By using professional equipment, these name tags can be created using colorful and clear print. There will be no ink blurring, fading, or bleeding.
These name tags will last you years to come with no problems. This is a great option for your school staff when in need of something simple yet efficient. Your school's staff can place these name tags inside a plastic badge holder or on a lanyard with ease.
Customization is available for these name tags, and you'll have the option to use the QuickCreate tool or the option to send in your own design.
Engraved Name Tags
A high-resolution laser is used to create the engraved name tags. This makes the quality of the name tags top-notch. It's an awesome system for engraving photographs and very detailed logos.
These name tags will be created on plastic or metal tags as well. This is a great option for those who are looking for a name tag with a bit more depth to it. You can get in a lot of great details without sacrificing the appearance of the name tag.
If you're planning on having your staff members' names, plus the school's name, the school's address, and other information all on one tag, then this might be the best option for you.
Reusable Name Badges
Reusable name badges are the right option for someone looking for sustainability. When previous staff retires or transfers schools, you can remove their name tag from the badge and reuse it for new staff. The insert labels can be printed at your own convenience as our sheets are the size of standard printer paper and will work with most printers.
Once you print our name tags, you then place them in our clear domed lens covers. These covers are shatterproof, which makes them ideal for all school staff. You won't have to worry about them breaking and having to purchase new ones.
After placing the name tag in the lens cover, the complete look comes together to form a professional yet fully reusable name tag.
Photo ID Badges
Photo ID badges are ideal for school settings because they're the best way to ensure that the people who are wearing them are indeed the people shown on the ID. When using name tags without photo IDs, you risk an intruder going unnoticed. With school safety being of the utmost concern, this is something to really take into consideration.
These name tags are made using a reverse-transfer dye sublimation process. This helps to create high-quality professional photo IDs. Images will be clear, and there will be no mistaking who's on staff and who's not.
Name Tag Fasteners
After deciding on the right type of name tag for your school staff, you'll need to decide on a name tag fastener. There is a variety of name tag fasteners to choose from.
Magnetic
The magnetic name tag fastener is one of the most popular options. It makes fastening a breeze as all your staff will need to do is place the two magnetic pieces together where they'd like on their shirt and be done with it.
Pins
There are two types of pins that you can choose from. There's the standard pin and the premium pin. Both options are similar to one another and work in the same way.
Your staff will send the pin through their shirt and fasten the name tag on.
Pocket Slide
The pocket slide is a clear piece of plastic in which the name tag slides into. It creates protection for the tag and can then be attached using another form of fastener.
Bulldog Swivel Clip
The Bulldog Swivel Clip allows for the name tag to be clipped onto your staff members' shirts. This is an ideal option when not wanting to pierce shirts with a pin.
Lanyards
Lanyards can come in a variety of colors or customized patterns. This is a great option if you'd like to place your school's mascot, logo, or other information on the lanyard. The lanyard clips to the name tag and is then placed around your staff member's neck.
Learn How to Make Name Tags Today
Your school's staff members need to have proper name tags to ensure professionals and safety. Learn how to make name tags today by getting started here.
Be sure to keep all these tips and options in mind when creating your own name tags. If you have any questions about the creation, pricing, or purchasing process, be sure to contact us today.