BestNameBadges.com
7 Benefits of Custom Advertising Buttons to Market Your Business
Wondering if advertising buttons are the right move for your business?
Many people spend a lot of time wondering if convention swag or branded advertising merchandise is the right avenue for you.
They absolutely can be.
If you're wondering about the benefits that some custom buttons or tags can bring to your business then you're in luck. Read on and we'll help you decide if you want to enjoy the overall benefits.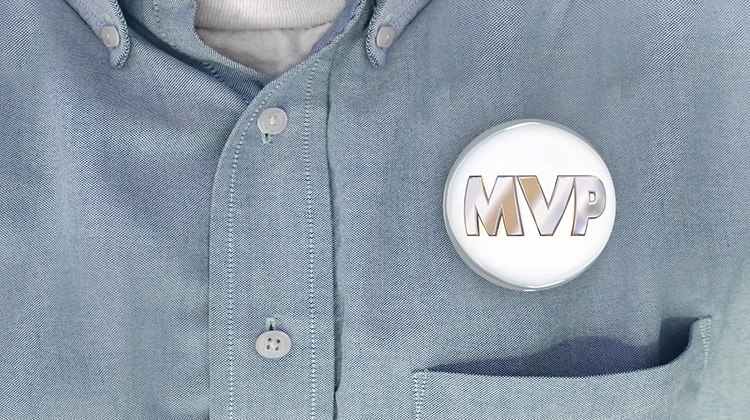 1. Branding Customers
The nice thing about advertising buttons is that a well-designed button will actually end up being worn. That means more than something like a pen, which will just bring it to mind for those who own them, it actually means that they'll be worn around town and raise the profile of your brand.
In this capacity, they're especially great for local businesses.
When someone has your button on they may not get asked about your business... but the logo and name will come to mind for your product or service.
You are, quite literally, turning your customers into brand ambassadors without needing to pay them.
Of course, this only works with giveaways and buttons that have an excellent design but it can be worth it if you're able to get a great graphic designer on your side.
2. Running Special Offers
Many people have found that buttons are the perfect way to run specials in their brick and mortar stores or restaurants. Specials can often be a rather profitable affair so you can have your employees pin them on their uniforms to make sure that the customer knows they're there.
The best part is that unlike custom t-shirts or other potential ways to alert customers to specials they're low cost and you'll be able to recycle them if, for instance, you're running a seasonal special.
A special doesn't do you any good if your customers don't know about it so think about investing before the next time you run a promotional offer.
3. Combine With Sticker Designs for Dual Purpose Designs
One of the nice things about advertising buttons is that the round and simple designs tend to lend themselves to more than one advertising use.
Being able to use the same design across multiple mediums makes for wise use of your funds.
Stickers are one of the best ways to combine designs for more branded merchandise to appear in your swag bag or at your giveaway. Stickers also have their own distinct advantages and can easily be made in the same size and even the same format as your buttons.
Saving on budgeting and getting more for your giveaways? That's a double bonus!
Going for a triple? Make some fridge magnets as well.
4. They're Cost-Effective
In addition to saving on designer fees when paired with buttons, you'll find that buttons are extremely affordable and generally go down in price as you buy more of them.
That's a big bonus whether you're planning a giveaway or using them to promote a special offer within your store. You can buy enough of them that you don't have to worry about handing them our or an employee losing theirs without spending a fortune.
Overall the cost-effectiveness of buttons is hard to overestimate. Just a few hundred dollars invested across different designs can make a huge difference in your business if you use them with their big advantages in mind.
5. Easy Rotation for Employees
Since they're so cheap, you may just find that buttons are a great way to make your customers aware of different offers as they're going on. Having your employees rotate their buttons throughout the week allows you to promote more than one offer without any issues.
6. Turn Them Into Collectables
If you've got a savvy designer and you're able to come up with something tied into your business you might actually be able to pull off something amazing.
You can turn your series of buttons into a set of collectibles.
This will require a bit of investment, a suitable business model, and a lot of luck but it's worth a shot. The biggest upfront investment should be in your graphic designer. You'll most likely need someone far above average to really get your pins to take off.
The end goal? To occasionally bring out new buttons and get people in the doors, of course.
7. Just Another Part of the Swag Bag
While they're not the most glamorous use, buttons are generally included in a larger swag bag at conventions and other situations where giving away merchandise is an excellent idea.
Even better? Try to make something funny but relevant to your business. If you can pull this off then you can end up getting talked about far more than if you go with the generic "logo-and-slogan" print that many companies opt for.
Advertising buttons can be show-stealers if they're done correctly. A bit of clever marketing can make you the talk of the convention, raising brand awareness even if it doesn't bring in a ton of sales.
Advertising Buttons Are a Win Button for Marketing!
Advertising buttons need to be used carefully if you want to get the most benefit out of them. A clever design and use can definitely change your in-person marketing efforts for the better, however.
For those who think they've got the right use and design in mind, it's time to get to it.
Swing by our shop and grab the buttons you need today!