BestNameBadges.com
4 Reasons Why School Identification Cards Are a Great Idea
When parents send their children to school they want to know that there is a high level of security that keeps the kids safe. The school has a job to ensure that systems are in place that can assure the safety of all students attending. One of the best ways to make a subtle step towards this goal is getting identification cards.
There are many different reasons why having ID cards in schools is beneficial. Keep reading to check out 4 of those reasons why school identification cards are a great idea.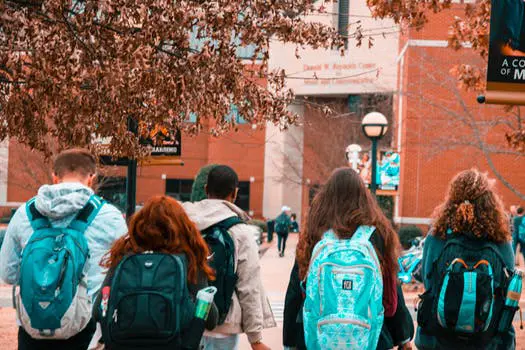 Why Use Student Identification Cards?
Most students go to school at least 40 hours per week. This means that they spend a good amount of time in these places without their parents and legal guardians. One of the most important things that a school can offer a student besides education and their family is safety.
Having student identification cards serves as an extra layer of security. It allows you to be able to identify individuals that do and do not belong on the school grounds. You can also track movement throughout the school premises if you require students to check in certain places by swiping or scanning their identification cards.
Giving kids student ID cards can also help the schools with another element to streamlining their operations systems. This comes in handy for the repetitive tasks and actions that happen on a daily basis, such as purchasing and receiving lunch.
They are convenient and won't take up a lot of space in your pocket. They also help make a situation talking to a peer a little less anxiety-inducing in case you may have forgotten without having to awkwardly ask them what their name is again.
1. Increases the Level of Security
There have been times in history where occurrences happen at schools that can scare any parent to the core. It makes any adult more comfortable to know that there are precautions put in place to protect young people. Requiring school identification cards adds another level of security to school buildings and campuses that can help to ease minds.
It's helpful to know that someone walking around is able to show their ID to prove that they are supposed to be on the premises. Many middle and high schools require students to swipe their identification cards through a computer at the building entry before coming in. This is another way to increase the level of security for students.
It doesn't have to stop at only being mandatory to scan an ID upon entering the building. Schools can also implement this system when students are traveling around the building. This can help keep track of the activity that goes on throughout the day in real-time.
Schools should make sure that they provide photo IDs that include both, name and picture of the individual for accurate identifying if needed.
2. Helps Daily Interactions
Sometimes it's difficult to remember the names of hundreds of students. Having school identification cards can be a huge advantage for faculty members. It helps them to become more personable with the students because they would be able to remember their names more frequently.
It also helps students to identify each other. Some people just aren't good with remembering names and this could make a situation awkward if you don't want to ask the person again. Wearing IDs helps everyone to be identifiable and maybe even a little more approachable because of this.
Calling someone by their name helps them to feel seen and considered amongst a large student body. This creates positive attitudes in the individuals that make up the school environment.
3. Makes Operations More Seamless
In today's age of technology, most systems can work with one click of a button and flip of a switch. In this case, things could be accomplished with just a swipe or scan of an ID. Using school identification cards as methods to operate and automate everyday systems could make school life a lot easier for students and staff.
The kids who attend pretty much do the same things every day and some of these things need to be managed. For instance, students might buy lunch or receive it for free. They would be able to simply flash their card against a reader, for example, and be accounted for
This method also works for other scenarios, such as bathroom passes, locked entrances and using school computers. For college campuses, this could work for places such as bookstores and dorm rooms. The IDs are small and compact enough to make it easy to carry it around if it's needed for multiple operations.
4. Offers Outside Advantages
Businesses often seem to favor students that patronize them. This usually means that there are discounts involved for these individuals to take advantage of. Having student identification cards encourages students to shop at stores around the community.
This makes the ID card a form of currency and more valuable because they are able to gain incentives by keeping up with them and presenting them to store owners. Students will more than likely never forget to wear in hopes of getting a special school deal from a random store every time they go out into the community.
The shop owners also get a chance to become familiar with the students when they are wearing their names right on their badges.
School Identification Cards Are Beneficial
School identification cards being required might seem a little over-the-top for some people. For others, this level of privacy and security is understandable and appreciated- especially if you are a parent.
Even students feel safe walking around their own school building or campus knowing that the people around them can be easily identified to make sure they belong there.
For information on how to order IDs for your school, feel free to contact us today.