BestNameBadges.com
10 Rules to Improve Your Conference Name Badge
Planning to launch or participate in a business conference? They're more important than some make them out to be. You get to learn from the best, build relationships, and discover new trends with a front row seat.
If you're hosting a business conference, you need to make sure everything looks professional. That means your conference name badge should be high-quality.
Don't worry if you don't know where to start. In this guide, you'll learn some rules to ensure that your badges will reflect your brand's identity in the best way possible. Read on to discover more: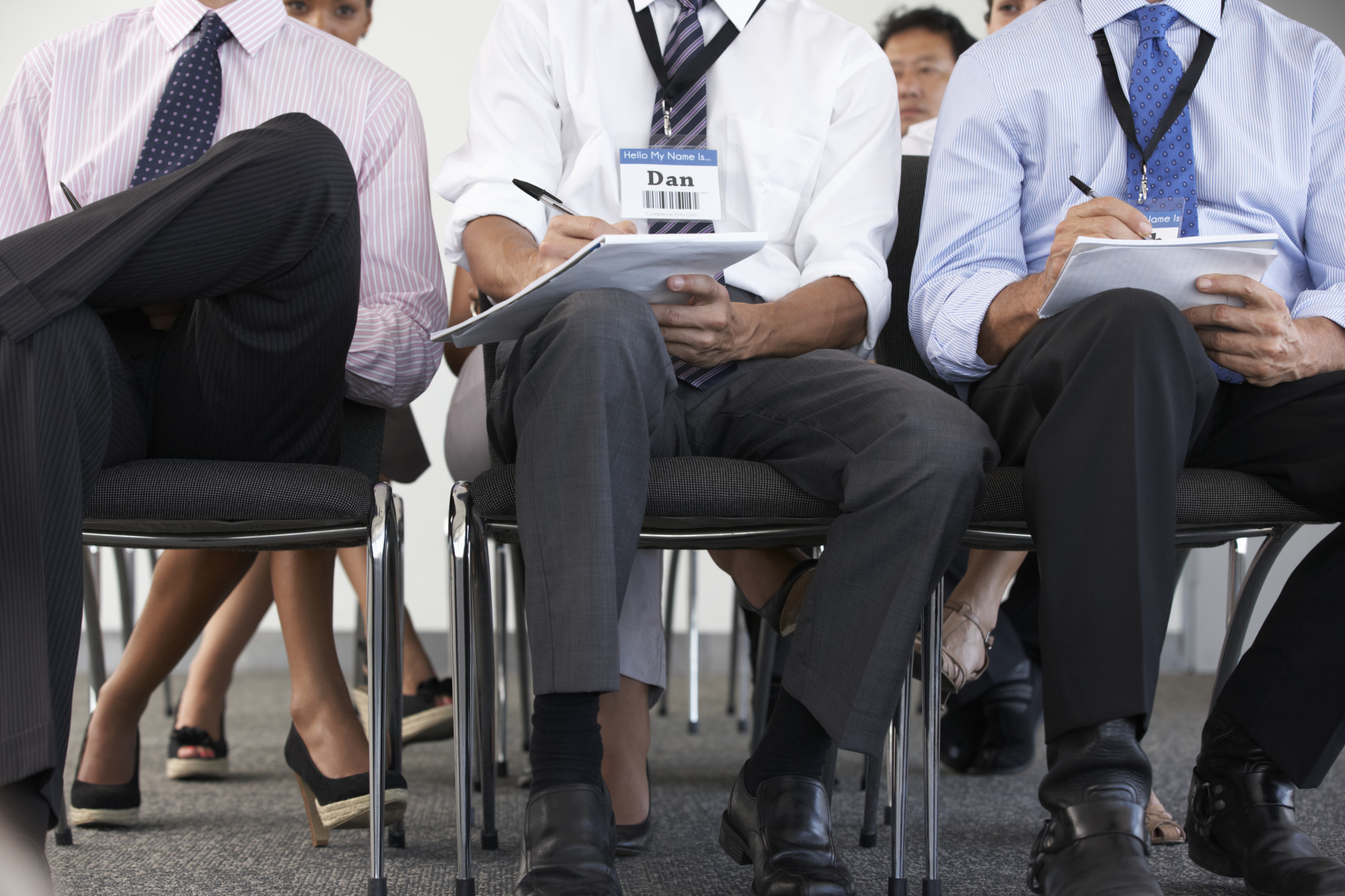 1. Conference Badges Should Display the Delegates' First Names
To make it more visible, a conference name badge should have a big, legible font. Make sure that it's 72pt minimum. This applies best for the first names, making it easier for everyone to familiarize with each other.
The last name should have a large font as well. But it doesn't need to have the same weight as the first name's typography. You can get professional typographers to help deal with long and short names when designing a badge.
2. It Should be Legible at 15 feet
This distance should be your target for name badge legibility. A good way to determine whether it's enough to make a trial print of your conference badge. Once done, try reading it from 15 feet using various light conditions.
If it isn't legible enough, it's time to redesign it. Otherwise, you'll find it difficult when you're talking to other conference delegates.
3. It Should Include a Conversation Starter
Before the conference starts, ask your delegates to give 2-3 topics they like. When they're done with their submissions, include these to their badges. Ensure that it's big enough for people to read even at a short distance.
Remember, conferences are a means of socializing. Having 2-3 interesting topics with your delegates can help build their bonds.
4. It Should Have a Bigger Size
When shopping for conference name badges, the rule "bigger is better" applies. These badges will give you ways of including details without compromising the clarity of writing. As a general rule, your badges should be around 4" by 6".
5. It Should Use Clear Fonts
Your name badge should have a readable font, even at a glance. That means it should have a simple, sans-serif font. That's the reason why Helvetica and Gotham maintain their ubiquity, especially when you need to read things quickly at a distance.
When you use more stylized sans-serif fonts, it becomes trickier. That's why you should return to the basics and make them fit with your design.
6. It Should have a Small Logo and the Title of the Conference
The greatest leadership conferences such as the Forbes 30 Under 30 Summit have great name badges. Some attendees will even want to keep their badges as a souvenir. That's why you should put the logo and title at the bottom of the badge.
Make the logo and title as small and as unobtrusive as you can. Don't put the date and location since it's useless information. That way, you'll put more space to the more important information—names or even the Wi-Fi code of the venue.
7. It Shouldn't Flip Over
Always invest in name badge holders that won't flip over. It's often inconvenient since some people will end up having no means of calling another delegate's attention when their badge flipped over. A good option is to look for holders that have two holes on both corners.
With that, the lanyard should connect to these holes. If you can't stop the holders from flipping over, print the name badge on both sides.
8. It Should be Adjustable and Comfortable
Your delegates will come from different walks of life and thus come in all sizes. With that, the name badge lanyards should have a wider variety too. A good solution is to ensure that you give adjustable lanyards.
Having these lanyards will prevent the badges from getting into uncomfortable positions. Otherwise, delegates will get awkward glances from others. Most of all, make sure that it's comfortable enough for delegates to wear for the entire day.
The lanyard should have non-abrasive materials that can irritate their necks. Otherwise, your delegates will remove them as soon as possible.
9. It Shouldn't Sacrifice Function for Form
Individuality and uniqueness are great for setting your conference apart from others. But it's not worth sacrificing the practicality. That's why you should never use quirky designs that compromise the badges' functionality.
As a general rule, choose functionality over design. One of the primary purposes of your badges is to give delegates an incentive to strike up fruitful conversations. Don't let an impractical design interfere.
10. It Should be an Investment
It's easy to get the cheapest choices for conference badges in the market. But it's always better to put your delegates first. Their badge and holder should perform well and reflect the quality of your brand.
With that, you need to see them as investments. You can spend more money and get a decently-priced badge that would wow your delegates. To make the most out of them, make sure to collect any unwanted holders and lanyards as soon as the conference concludes.
That way, you can reuse them in the next conference. You also have the option to have your badges sponsored. Make it a part of the conference sponsorship package—that way, you'll have an even more impressive set of name badges for your delegates.
Get the Best Conference Name Badge Today!
These tips are the best if you're trying to make a conference name badge that helps promote networking opportunities. Your delegates deserve to have an easier time socializing with others. If you aren't sure where to start, use these rules to help you create a perfect design with ease.
Never underestimate the power of good badges. When your badges make networking easier for delegates they'll have even more reasons to register and attend your next business conference.
Do you need help in getting the best name badges? If so, you can contact us today and we'll help you out.