BestNameBadges.com
10 Major Mistakes You'll Want to Avoid When Creating Conference Name Tags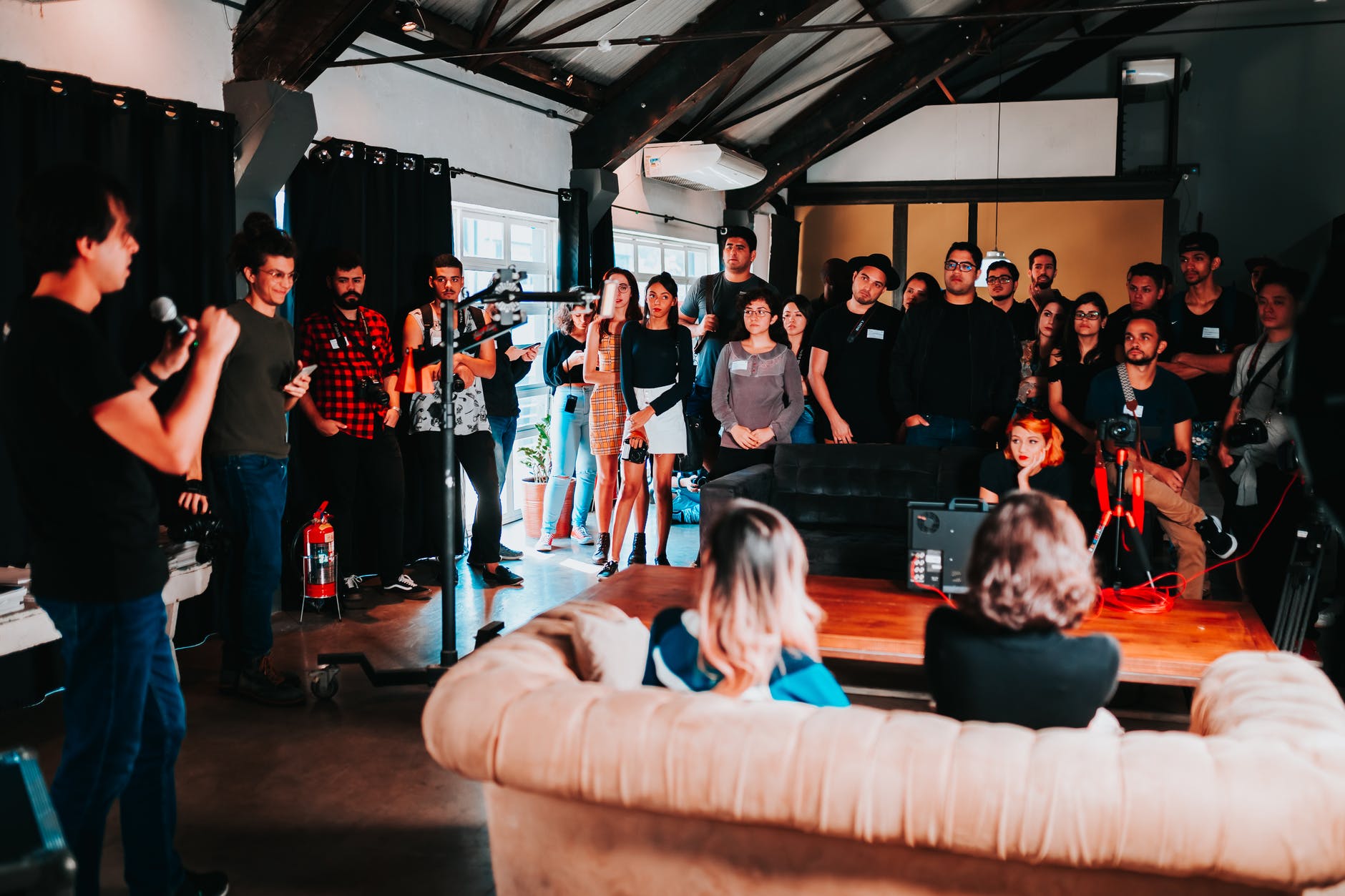 Ask most people, from children to adults, and you'll find that a majority of people struggle to meet new people at work or socially. When you're running a conference, having the right conference name tags ensures that no one has an awkward time meeting new people. You get to make everyone feel comfortable and inspire people to network.
Here are five mistakes to avoid when you're creating name tags for your next conference.
1. Adding Identified Characteristics

If you want to add any information on your own to try to be clever and help people remember one another, pump the brakes. You might offend or upset people. You might just have the wrong information.
If you decide on name tags that are, say, pink and blue for each person at your conference, then you could be pushing gender on people. You don't know about the details of anyone's life, so you should avoid doing this. Misgendering someone is a quick way to alienate or upset some of your guests, giving them a negative conference experience.
Rather than adding information about your guests, add information about your brand and things to share with your guests. There's a lot of information you could be adding to the back of your cards about where guests can get lunch, where the hotel is located, or how to contact you. Add a URL for how your guests can check in with the schedule or get ahold of you in case they need anything.
When adding information, be helpful and give information to help your guests.
2. Adding Information Visitors Didn't Send You

While you might want to add nicknames or facts about guests that you know from working with them, don't assume familiarity. You don't know how your conference guests want to position themselves with the other visitors.
If you want to add social media information on tags, you're giving your guests a chance to expand their networks. You're doing a great thing for them. However, you don't know who wants their social media to remain somewhat private so don't make any assumptions.
If you want to add additional information for your guests to share with one another, then you should ask them. Come up with some parameters for information that your guests might want to share. Send out a survey with places for your guests to add their own information.
Let them know in advance that you'll be sharing this information on your name tags. Have them spell their own names so you don't make any mistakes. Don't go looking for their social media tags because there could be someone similar or a fake account that you don't want to send followers to.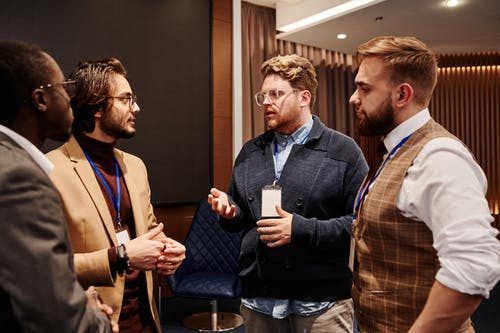 3. Using "Creative" Fonts and Designs

When you're trying to share information with your guests at a conference, you need to think about design. While you might not think that your fonts, colors, and designs matter, but they do when it comes to legibility.
There are fonts that are easier to read and ones that are harder to read. There are fonts that people over 50 think are standard and there are fonts that people under 50 think should be the standard.
While you might want to be creative and unique in your name tags, ultimately, you need to communicate information with your guests. If you want to ensure that communication is clear, then you need fonts that are common and simple in everyday use.
Sans serif fonts like Helvetica are standard when sharing important information and could be useful to you. Serif fonts like Times are good and standard options for sharing names and looking classy. Make sure your fonts and your design maintain some professionalism while also being simple and straightforward.
4. Think About Placement

Since you want your name tags to be visible, you should encourage placement for your tags. The standard lanyard works for some people but could be awkward for some. The best bet is to have clip-on or adhesive tags that you encourage people to wear above their right breastbone.
Offer a variety of clips and ways to fasten the tag to clothing. If you're having a conference full of professionals, you want to ensure that you don't ruin their nice dresses or jackets. Help them find a way to show off their tags without conflicting with professional dress.
You also need to make sure that you place things in a smart area. You want the nametag in everyone's line of sight when they're offering a handshake. If you offer them on a lanyard or too low, then there will be awkward glances.
You also don't want anyone feeling uncomfortable with anyone looking too long for their nametag.
5. Make More Than Enough Tags

When you're looking to supply everyone with information to ease conversation, then you need to make sure that you have more than enough tags for everyone. There needs to be a system for producing badges last minute or on the day of the event.
You don't want people making their own makeshift tags on the day of the event. Not only does it make it look like you're unprepared but it isolates them from the rest of the conference guests. You want everyone to feel like they went through a formal registration process.
Having a homemade tag can feel like a scarlet letter. It also keeps people from feeling like they're welcome and they belong.
Conference Name Tags Create a Feeling
When you choose the right conference name tags for your next event or conference, you're ensuring that people communicate clearly. The better your name tags are, the better you'll be able to share the experience with your guests. Putting up barriers that make it harder for people to meet one another means that people don't get the most out of your conference.
If you want to know why we're the team to offer you the best name tags, check out what other people have said.