BestNameBadges.com
10 Creative Name Tag Ideas You Should Try For Your Next Event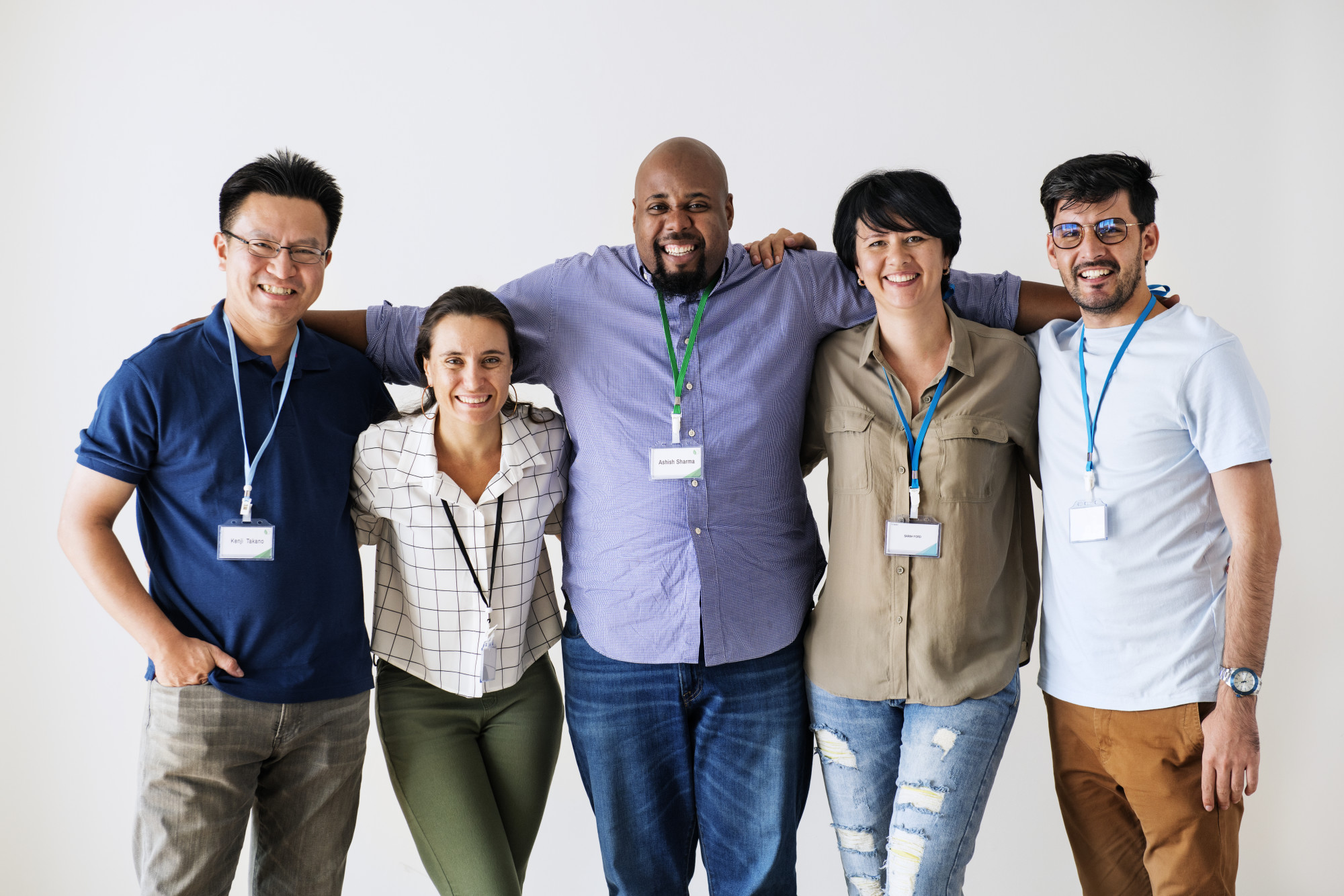 Want your employees to wear their name tags like a badge of honor?
Then consider investing in creative name tag ideas at your next event or conference. But, don't be afraid to stop there. Creative name tag badges can also be tastefully worn at the office on a daily basis.
Name tags represent more than a way to identify an individual. Name tags and badges represent belonging to a large group. They can symbolize status, achievement, and professional development.
Ask any new employee starting their first day of a job, and they will tell you the uniforms matter. Uniforms and nametags signal that we are a part of something bigger than ourselves. It's also a sign exclusivity.
When we wear our uniforms, we also feel a sense of duty. We feel responsible for positively representing an organization and furthering its goals. This can induce a sense of pride leading us to perform at our best.
But, uniforms and name tags don't need to be boring. They can also be unique to each employee.
Read on to discover 10 creative name tag ideas to consider for your next conference, event, or day-to-day name tag.
Creative Name Tag Ideas to Try Out
Events and conferences are great ways to meet new business clients and forge new business partnerships. They're also great opportunities to make a lasting impression. Make a great impression by having your employees wear creative name tags.
These creative name tags will not only catch the attention of others but could also aid in starting important networking conversations.
Aim to stand out at your next event while remaining professional and poised. When creating name tags you should take into consideration your branding strategy. The name tags need to be aligned with your company's mission, logo/design materials, and business tone.
Explore the following creative name tag ideas to determine which best fits your company's needs.
1. Go Bold
Tired of traditional white paper badges? Then go bold! Bold badges can have intricate designs or vibrant colors. The fonts used can also be bold and pop.
These types of nametags will draw others in. They simply won't go unnoticed at your next company event.
These badges are most appropriate for entertainment businesses or light-hearted businesses. For example, gaming companies, musicians, or a laser tag company.
2. Wooden Badge
If paper nametags are boring you, then try out wooden badges. These badges may be more expensive, but they will also last longer. They will also make an impact on other event goers who are wearing traditional paper badges.
Wooden badges can be engraved with whatever design you can think of. They can be extremely professional looking, so you won't need to worry about your branding materials. They are best suited for professional companies, artists, and unique companies.
3. Creative Shapes
Nametags don't only need to be square-shaped. They can also come in a variety of shapes and sizes. For example, your next nametag could be in the shape of your company's logo.
Creative shape nametags are best suited for creative companies. They are also great for tech companies and entertainment companies.
4. Matching Custom Lanyard
When picking out a nametag, don't forget about the lanyard! Lanyards can also be customized to match your name tag.
The lanyard can have your company's logo or slogan on it. It can also be a variety of colors other than black. Customizing lanyards is a great idea for all companies looking to enhance their name tag's design.
5. Environmentally Friendly Badges
Be environmentally friendly at your next event and use reusable nametags instead of throwaway ones. Reusable badges allow you to replace the paper design of the nametag while keeping the protective layer the same.
These badges grant you with tons of opportunities to get creative. You can change the appearance of your badges as often as you please.
6. Caricature Badges
Want to really spruce things up? Consider investing in caricature badges. These badges will display a caricature image of your employee which will make them more amusing and a great conversation starter.
7. Button Up
Who said that name tags need to stand alone? Add button accents to your nametags to enhance their design. These buttons will add texture and contrast.
They can also be created to differentiate employees by departments. This can help them to easily find other employees within their field and meet new people with similar professional interests.
8. Invitation Badges
If you're holding an event or concert, then consider making the invitation also the name tag. This is not only a creative name tag idea, but it can also help you to save some money.
Simply send the name tag with the attendee's name on it as the invite and wait to see everyone arrive.
9. Get to Know Me Badges
Nametags don't just need to say what the person's name is. They can also be a way to get to know someone. Do this by creating "get to know me badges."
To do this, leave three to five blank spaces on your name tag's design. On top of the design, you can say something like "3 Facts About Me." Then, allow your employees to use a permanent marker to fill in the blanks.
10. Decorative Badges
Planning an event? Want everything to match? Then you should consider matching the name tags with the decor.
First, determine what your theme will be and then decorate accordingly. Then, design your nametags and watch everyone "wow" over your creativity.
Making Creative Name Tag Ideas a Reality
Creative name tag ideas can easily become a reality. Once you've selected a design, you'll need to take action by finding a reputable name tag design company.
There are many companies that produce name tags and other graphic design materials, but not all are created equal. To find a reputable nametag design company, first, check out their online reviews.
You should also browse their website to determine their design capabilities. Some companies may be able to do more complicated designs, whereas, others may not. When you have a list of quality companies, give each one a call to get a quote.
When calling you should also make note of their customer service skills. You should also ask at this time about a money back guarantee in case the name tags don't meet your expectations.
Need a reputable company to make your creative name tags? Contact us today to discuss your name tag design ideas and to get a quote.