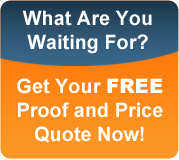 Need It Fast?
We Have You Covered.
Rush Processing Offered Absolutely FREE
BestNameBadges.com
WHAT OUR CUSTOMERS HAVE TO SAY.
Completely unsolicited testimonials from some of our satisfied customers.
We take pride in our business and the service that we offer. We live by our core values every single day. We use the best materials available, the strongest magnets, the newest machines that are expertly maintained daily, and have a commitment to quality customer service that rivals any 5-star hotel.
We never ask for testimonials, but we get them daily. Below is a collection of unsolicited testimonials sent in by our happy customers. We hope to see your kind words here too someday.
"Love, love, love the name tag! Awesome design for me to wear at my temp jobs! Thank you!"
H. Redfield
"Mark Kuiper was very helpful and accommodating with our name badge order. Even with extraordinary shipping requests, and tight timeframes, the order was processed quickly and completed without errors. It's not often you encounter a company with exceptional service and attention to customers, and in this particular case that is exactly what we received- excellent service and customer attention. It's very much appreciated! Thank you!"
H. Redfield
"Every time I have needed help, Mark has always been there to answer any questions or concerns. If what I want is not available, Mark will offer an alternative solution. Very Helpful! Thank you!"
T. Bell, Nolensville Historical Society
"I was a real pain in the...... and you were VERY patient, helping me to get things correct so we would be satisfied with end product. Thanks"
L. Norris, Island County
"Riel has been extremely patient with me during our ordering process. Even after several questions and changes, Riel remained courteous, professional and helpful. Thanks Riel! "
D. Posey, Galilee Baptist Church
"Very professional, quick response time, and exceptional communication via E-mail! The gold standard American Worker !!! Will plan to use your service in the future!"
F. LeJeune
"I have been impressed with Best Name Badges for three reasons. One – they are responsive and professional. Two - ordering is simple. Three - when something strange happened with one of my orders, they fixed the problem quickly and to my absolute satisfaction. I strongly recommend them. "
Steven Jones, PERCEPTION MARKETING
"Edwin and I are working on getting name badges and/or name tags for my company. I am so impressed with his service, prompt replies and attention to my requests. I sure hope 10 stars is the highest, because my intention is that you understand the value you have in an employee like Edwin."
Marjilette Brown
"Alex was quick and professional. He responded and sent me my proof in a very short time, then assisted me with pricing."
Cindy Anderson
"I just wanted to say what a pleasure it was to work with your representative Mark. My order was very small, but Mark treated me like I had a valuable customer. We may be able to get new name tags for all of our volunteers before long and I will certainly choose Best Name Badges and I'll recommend you to anyone I know that needs your product. Thanks for having such a kind, considerate and knowledgeable employee. "
Olivia McKeever
"I had an extremely tight turnaround on my order, and I can't give enough praise for how wonderful Edwin's customer service has been. He has kept me updated and has given me quick responses each step of the way. I have been so impressed by both of your representatives I have had the pleasure of working with on orders and will continue to use your company largely in part to your great service along with the quality product. Thank you for a positive experience with your company!"
G. Watkins, Warner Press
"We got our nametags today – they look AMAZING! So professional. Thank you so much! Next time we order nametags, I know right where to go!"
Daryl, Involved For Life, Inc.
"Just received our name badges and I couldnt be more satisfied with them. Thank you so much. I will definitely send more business your way whenever I get the chance."
R. Wuchert, The Valley Railroad Company
"Just wanted to say that Chris Hall really came through for me again! I needed a fast turnaround on some name tags. Not only did he help get them done, he got them here ahead of time as well....as a matter of fact, just a day or two later. I will be back just because of that service! thank you!"
D. Dockery
"Our Name badges came today & I am very pleased with them. Thank you! Since they are so nice, I will be ordering a couple more for ancillary/part-time staff also!"
D. Burnham, Creative Compounds